News
Daedong signs a JV investment MOU with Hyundai AutoEver
"To establish a global digital platform specialist company"
Daedong signs a JV investment MOU with Hyundai AutoEver
- Daedong expands future agriculture and mobility platform-based solution service business through the establishment of a joint venture
- Synergy is expected as Daedong enters the smart agriculture & mobility business and Hyundai AutoEver possesses DT technology and resources
Daedong has started working on its platform business that encompasses digital agriculture and smart mobility.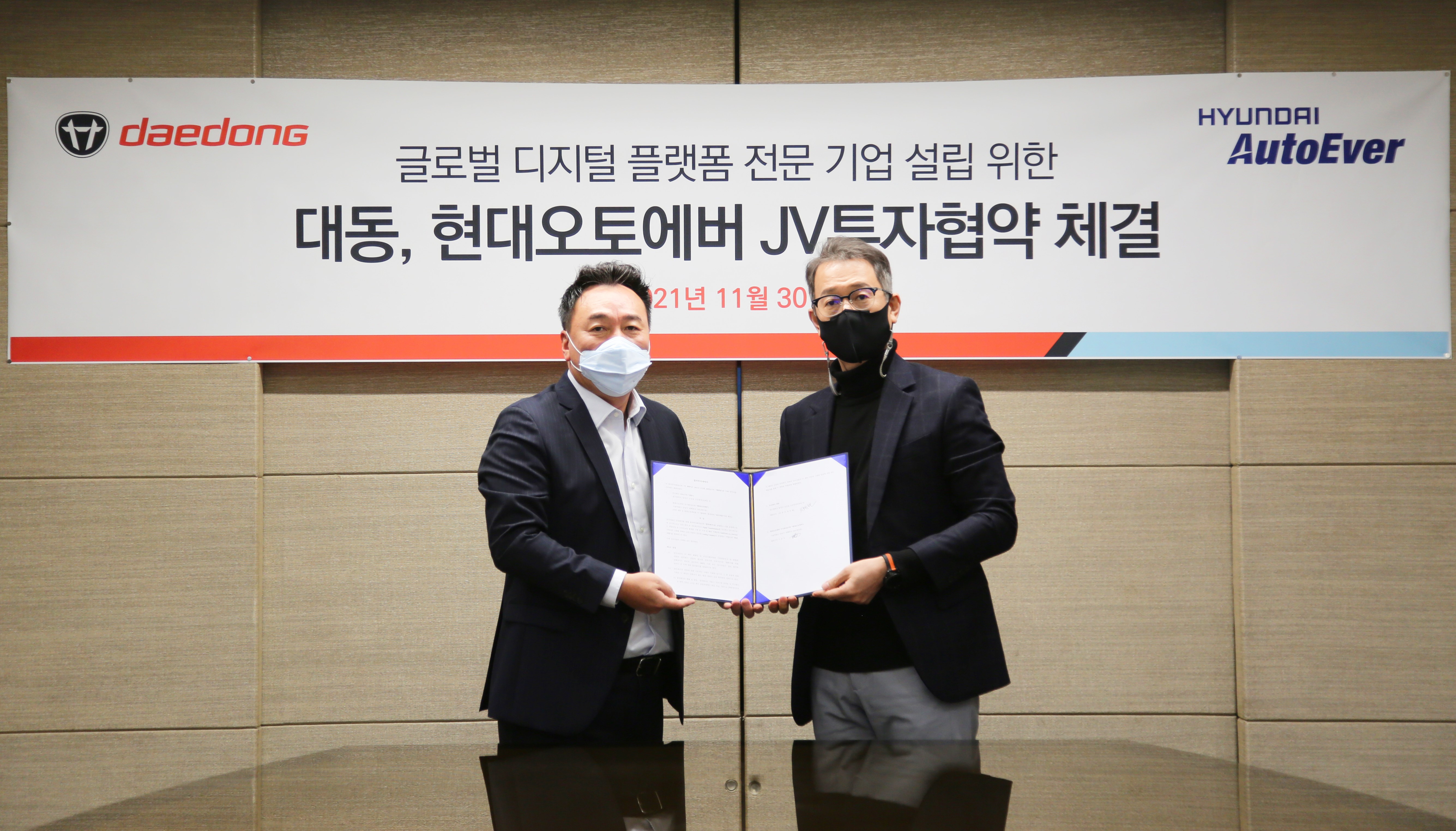 Future agriculture leading company Daedong (Joint CEO Joon-Shik Kim and Yoo-Hyun Won), the parent company of Daedong Group, announced on the 30th that an 'investment MOU' was signed with Hyundai AutoEver (CEO Jeong-Shik Seo) for the purpose of establishing a joint venture (JV) for the future platform business. The MOU signing ceremony was attended by officials from both companies, including Daedong CEO Yoo-Hyun Won and Hyundai AutoEver CEO Jeong-Shik Seo.
With ▲ 'smart agricultural machinery', ▲ 'smart farm', and ▲ 'smart mobility' as the three key growth pillars of the future, Daedong is currently preparing a future agriculture platform business that maximizes agricultural productivity by using autonomous driving agricultural machinery and agricultural work robots based on ICT, AI, and agricultural big data. Daedong is also planning to provide an AI-based customer management platform service, as well as personal mobility products like e-bikes and smart robot chairs, and a smart farming platform business that provides Precision Farming* solutions and customized service, all of which are expected to accelerate with this MOU.
Hyundai AutoEver is the IT specialist company of the Hyundai Motor Group and it boasts the best technology and resources in the Digital Transformation (DT) sector with various platforms that include manufacturing innovation, vehicle software, big data and AI-centered navigation services as well as cloud services.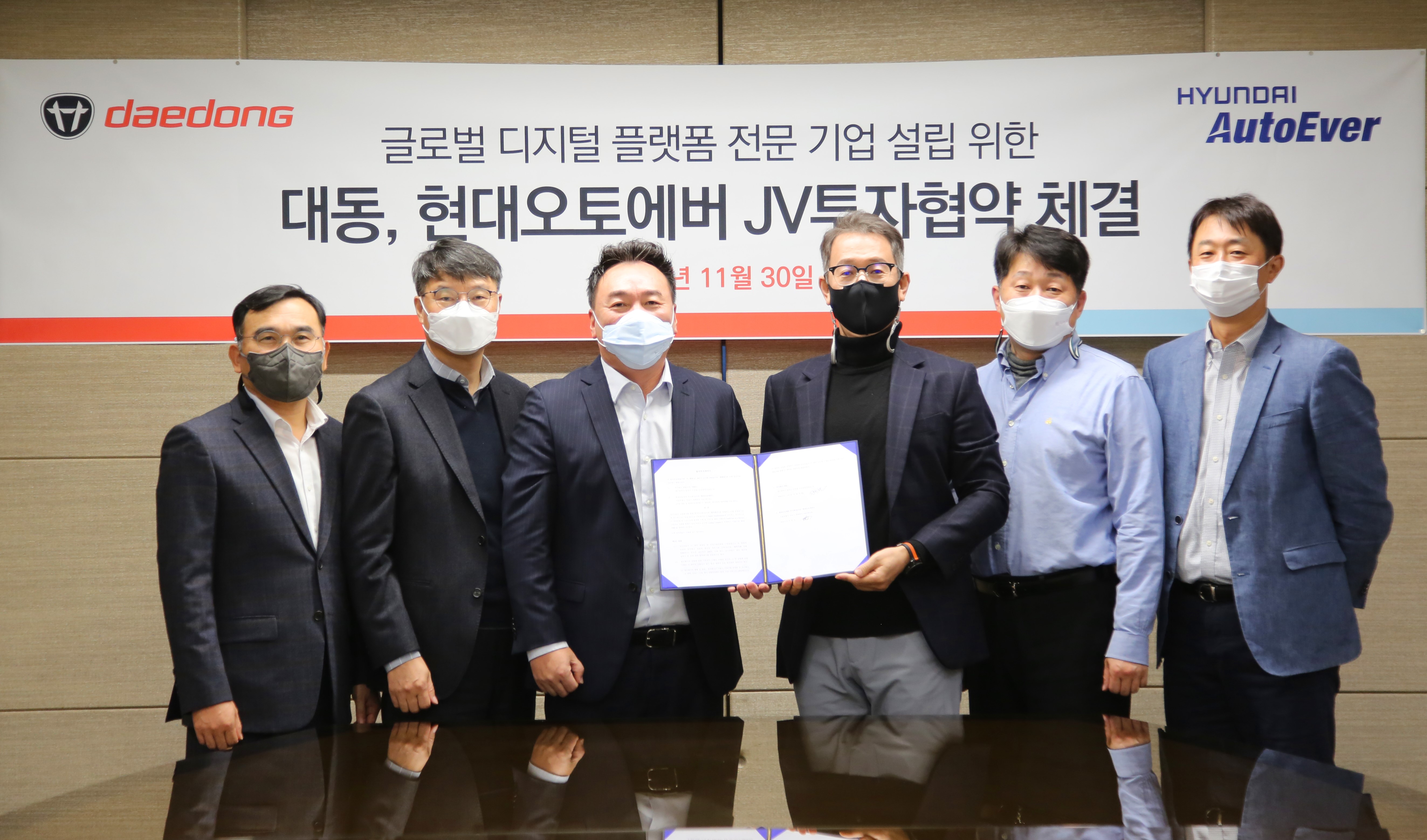 Under this MOU, Daedong plans to establish a joint venture for DT-based platform businesses, completing the future agriculture business by constructing an AI and big data-based digital agricultural platform and providing precise agriculture solution services that cover the entire cycle of agriculture from breeding, sowing, fertilization, growth and harvest.
*1)Precision Agriculture is an agricultural solution service that maximizes productivity with ICT through ① constructing big data of crop cultivation methods, ② real-time analysis of the cultivation environment such as crop growth, soil, pests, etc., ③ suggesting cultivation solutions such as fertilizer, water, labor, based on agricultural big data, ④ dispatch of autonomous driving and unmanned & remote agricultural machinery