News
Daedong becomes the first in the industry to be awarded the '$300 Million Export Tower'
- Exported approximately $386 million in tractors from the second half of 2020 to the first half of 2021, and was awarded the $300 Million Export Tower
- Achieved overseas growth by responding flexibly to the market during the COVID-19 pandemic through DT and agricultural machinery business capabilities of 70 years
- Exported KIOTI to 70 countries and is now known as the byword for 'K-agricultural machinery'. Approximately 60% of total sales recorded overseas
Daedong has become the first company in the Korean agricultural machinery industry to receive the $300 Million Export Tower.
Daedong Group's parent company Daedong (Joint CEO Jun-Sik Kim and Yu-Hyun Won), Korea's No. 1 agricultural machinery company leading future agriculture, announced on the 10th that it was awarded the '$300 Million Export Tower' at the '58th Day of Trade' ceremony.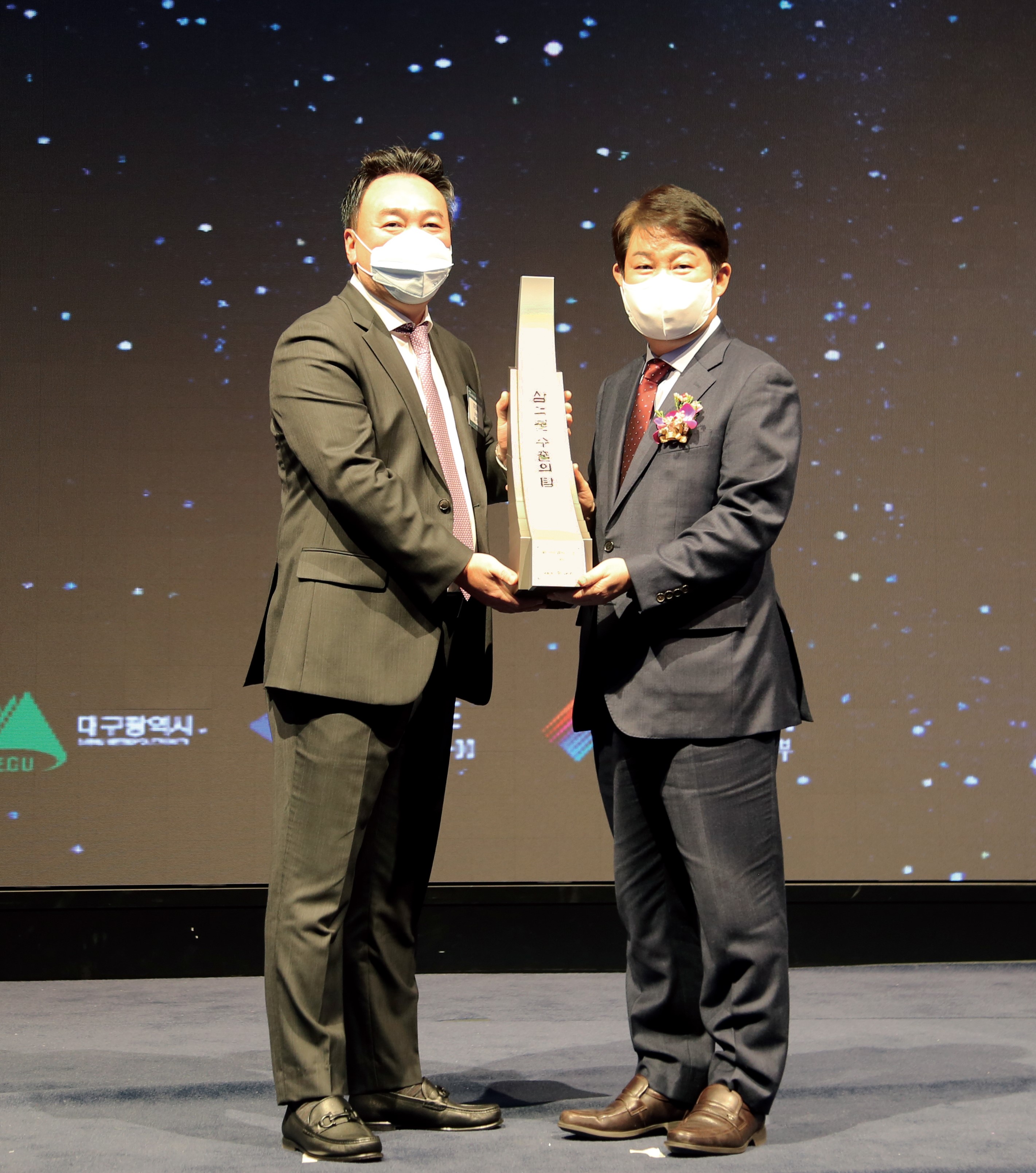 Since last year, Daedong has been improving organizational structure and management efficiency through Digital Transformation (DT), enabling flexible and strategic response to market situations during the COVID-19 pandemic, achieving $263 million in exports of agricultural machinery such as tractors in the second half of 2019 and the first half of 2020 combined. Due to the even growth in major markets, such as North America, Europe, and Australia, in the second half of 2020 and the first half of 2021, overseas exports recorded approximately $386 million, up 47% from the previous period. Daedong had previously won the $100 Million Export Tower (2008) and the $200 Million Export Tower (2014) for the first time in the industry.
Daedong has been targeting overseas markets since the 1980s and currently has subsidiaries in the US, Canada, Europe, and China, and an office in Germany, selling the in-house export brand KIOTI to 70 countries and earning 60% of its sales overseas. In particular, Daedong is on the verge of becoming the top 3 in the small and medium-sized tractor with less than 60 horsepower in North America, the largest agricultural machinery market in the world, with retail sales of tractors and carriers increasing by 20% annually from 2016 to 2021 through competitive products and service, strategic marketing, and a solid network of over 430 dealers. On top of this, Daedong has also been striving to increase its dominance in advanced markets such as Europe and Australia, and develop emerging markets such as Southeast Asia, Central Asia, and Africa. As a result, Daedong's total sales increased from KRW 610 billion in 2016 to KRW 895.7 billion in 2020, up by 47%, and the accumulated sales in the third quarter this year have already exceeded the previous year's sales of KRW 893.2 billion.