News
Daedong Mobility expands and reinforces its golf course operation equipment business
-Has been developing its expertise and business capacity by providing golf carts and tractors to the domestic golf courses for 10 years ago
-Launching a new cart with improved safety and design and reinforcing the course management equipment business with the skid loader, etc.
-Providing custom products developed on its own and expanding the business and service network in collaboration with Daedong, the parent corporation
Daedong Mobility(CEO, Yu-hyeon Won), a smart mobility corporation of Daedong Group, announced on 21st that they will strengthen their golf course operation equipment product lineup with leisure and gardening mobilities, including golf carts, to succeed in the market.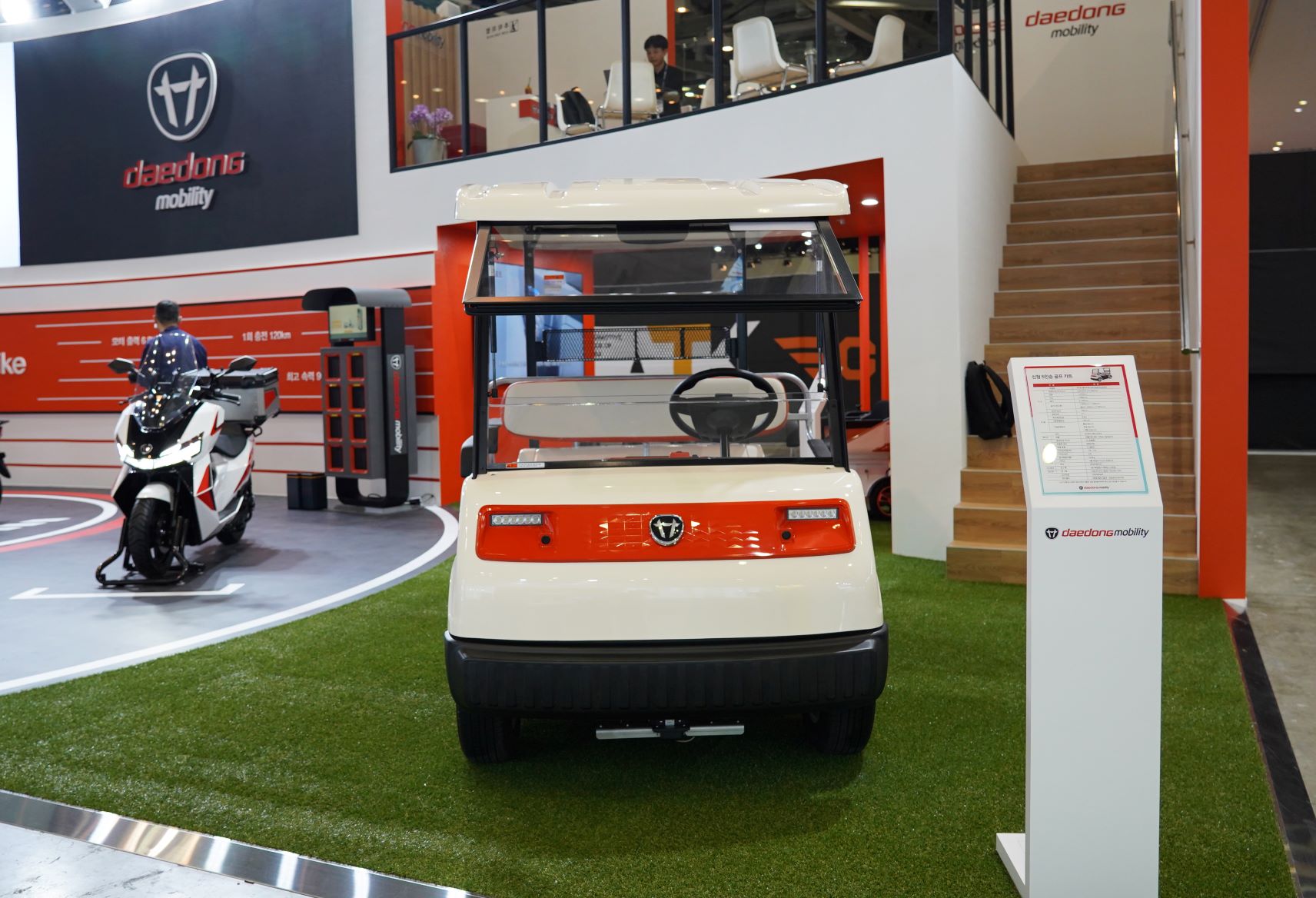 Daedong Mobility is currently engaged in three mobility business categories: gardening mobility (riding lawn mowers and multipurpose wagons), leisure mobility (golf carts), personal mobility (electric motorcycles and smart robot chairs). In their leisure mobility business, they have been providing golf carts and tractors for facility management to the domestic market for 10 years ago and have been developing the expertise and business capacity for the golf course operation equipment market. Entering the smart mobility market as the future business of the corporation, Daedong Mobility is expanding and strengthening their golf course operation equipment business by providing new golf carts developed from thorough market research as well as riding lawn mowers and skid loaders, which they figure to have marketability and commercial value in the domestic market.
In relation to the forementioned, the new five-seater golf cart HG-200, which will be released in the fourth quarter of this year, has considerably improved safety, design, and convenience to manage. Maintaining the strong points of the existing golf cart, which are the high-climbing ability and ride comfort, it is applied with the course-specific voice guidance function, informing the start of driving, uphill, etc., for the first time among domestic golf cart manufacturers. Additionally, it adopts two ultrasound sensors at the front of the cart to enhance the object detecting and collision avoiding performance, as well as an automatic speed regulating function for the uphill to maximize safety. The IOT-based connected service applied to the golf cart enables customers to remotely control and monitor the status with their mobile phones, resulting in enhanced convenience. Other than the usual white body, it has a variety of color choices such as green, yellow, purple, and orange, to add up to the identity of the course. In addition to the heated seats that are basically provided, there are further options such as air conditioners and heaters to provide special service for the customers using golf courses.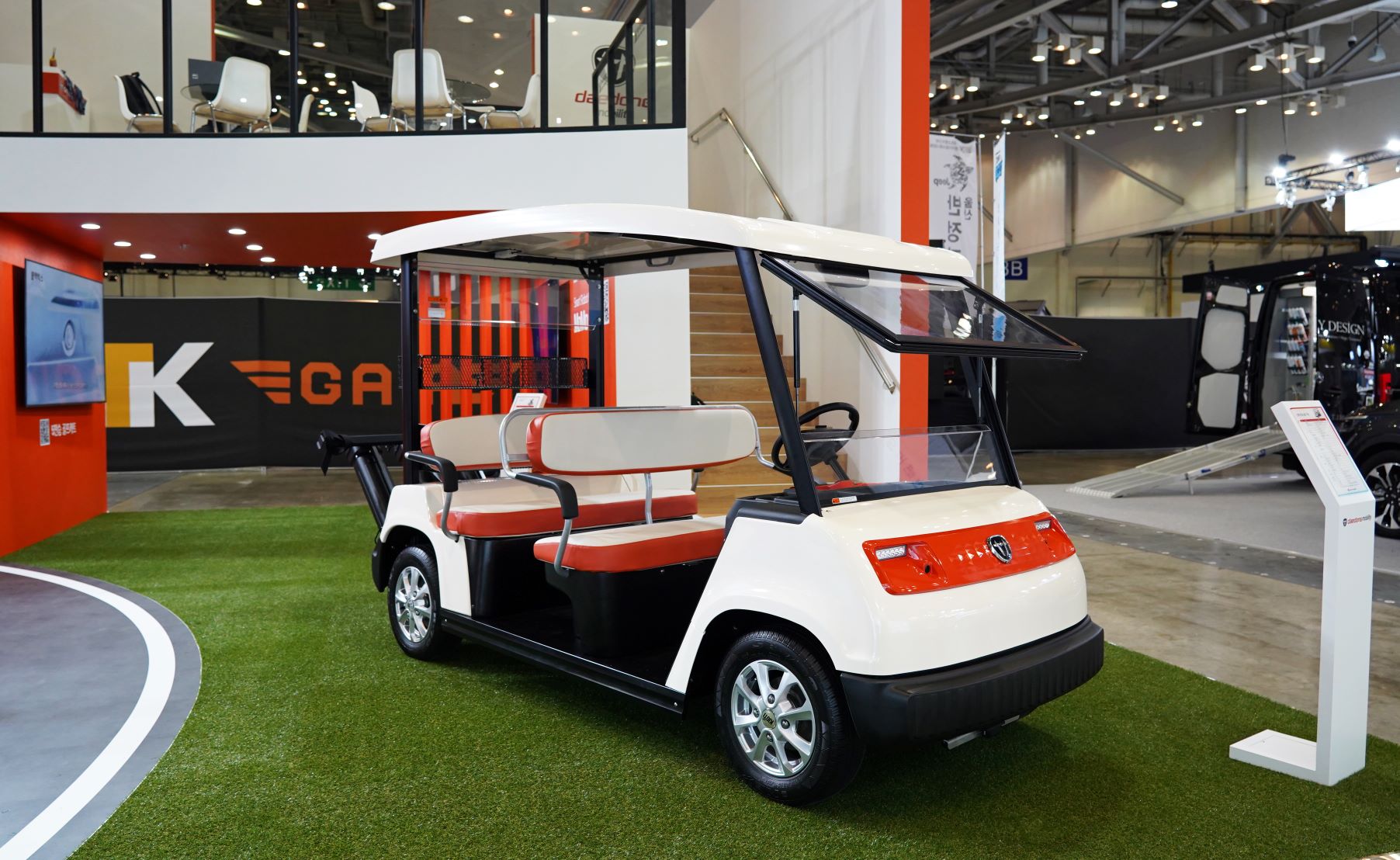 They are also working on supplying their self-developed and domestically manufactured gardening mobilities, such as riding lawn mowers and skid loaders, which were originally launched for the European GCE (Ground Care Equipment) market, to the domestic golf courses as equipment to clean the roads, remove snow, and manage the lawn. Also, in order to expand the provision of tractors that are used for a variety of purposes, including snow removal, cleaning, transporting, and lawn management at golf courses, they are planning to launch a model with the HST function for easier driving. With this HST function, it can go forward and backward only by the pedals, without having to change the shift, which can help inexperienced users drive easily and is expected to receive a good review from golf course facility managers.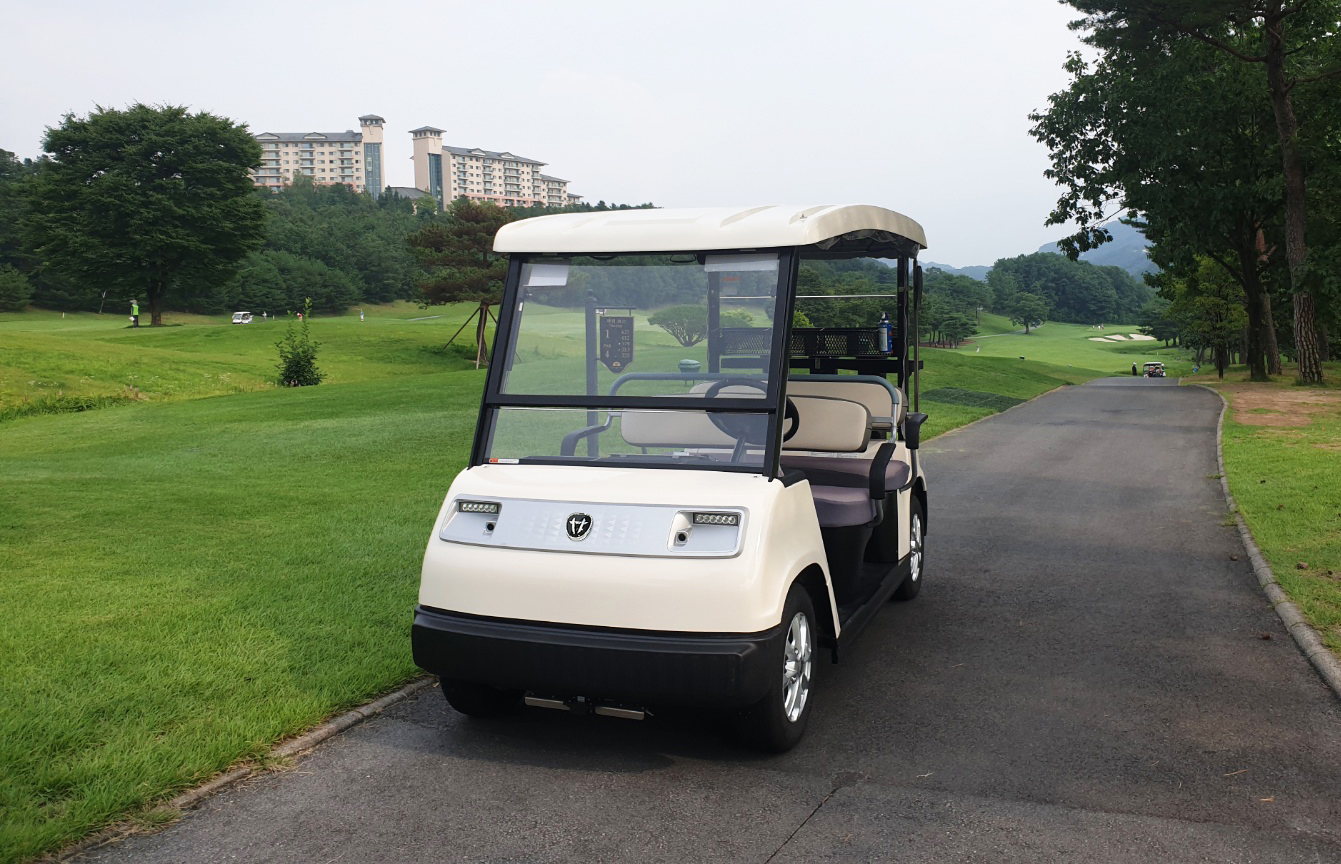 Daedong Mobility can provide specifically customized products for customers by developing and manufacturing the products by themselves, unlike other corporations in the market, and can expand their business/service network in collaboration with Daedong Co., their parent corporation, which makes them expected to take over the market quickly. Also, their plan to utilize the electric motorcycles and 0.5-ton electric trucks in development to serve as traveling and transportation tools for the equipment and accessories in the courses is expected to strengthen their product lineup as well.