News
Daedong-Hyundai Construction Equipment signed product supply contract for compact construction equipment
Supply of at least 3,000 units by 2029 for expected sales of over KRW 128 billion
Daedong-Hyundai Construction Equipment signed product supply contract for compact construction equipment
- Entering domestic and international CCE market through production and supply of 3 SSL&CTL models jointly developed with Hyundai for 3 years
- Models equipped with Daedong engines suitable for heavy-load work, and telematics functions for remote controlling
- Expanding compact construction equipment lineup and focusing on overseas market including North America to become a top-tier comprehensive equipment brand
Daedong Group's parent company Daedong (Joint CEO Joon-Sik Kim and Yu-Hyun Won), Korea's No. 1 agricultural machinery company leading future agriculture, announced on the 22nd that it has signed a 'product supply contract for compact construction equipment' with Hyundai Construction Equipment (CEO Cheol-gon Choi). The contract period is from December 2022 to March 2029. During this period, over 3,000 units of compact construction equipment, namely the SSL&CTL, will be supplied, and sales are expected to reach KRW 128 billion.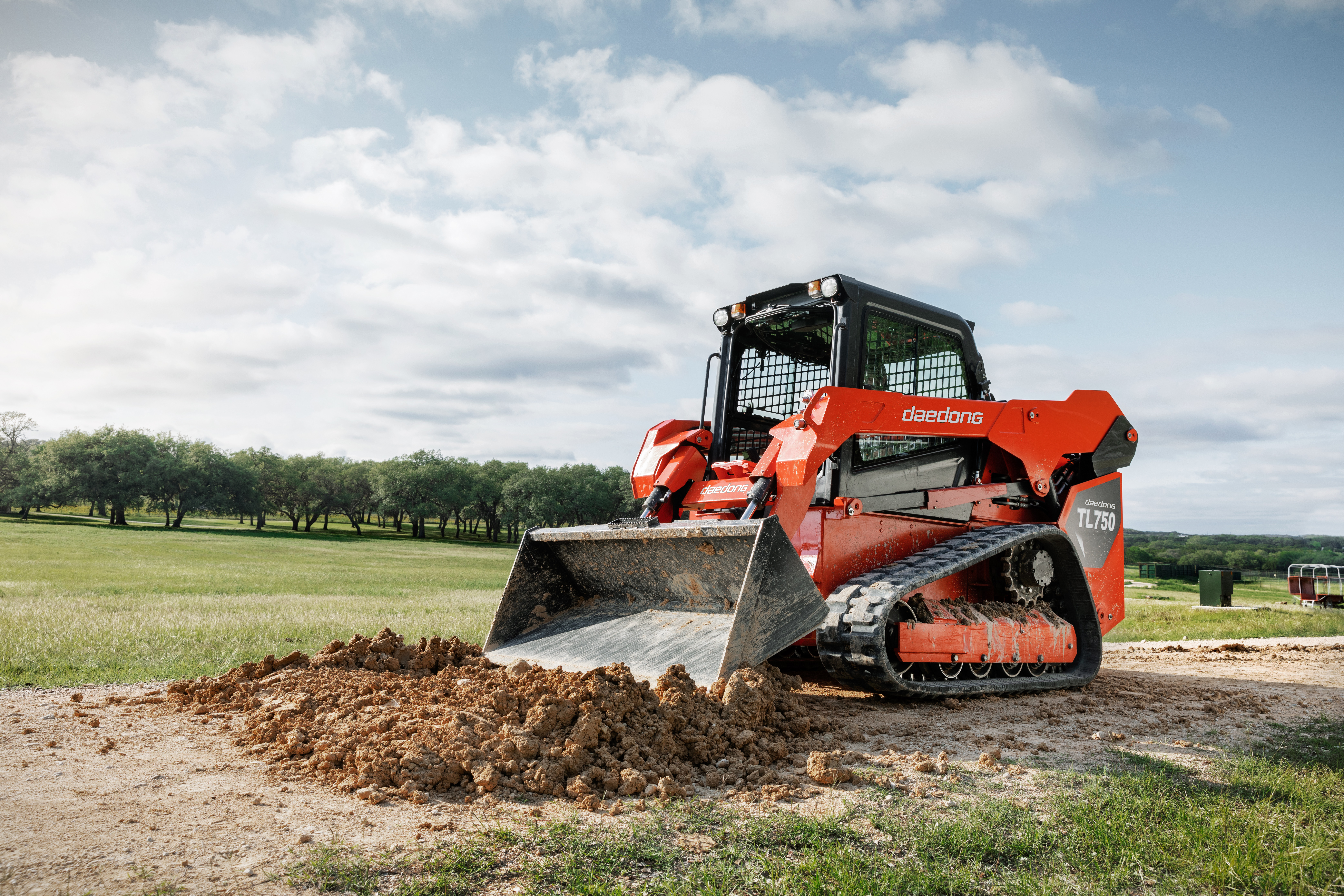 The SSL (skid steer loader) and the CTL (compact track loader) are compact construction equipment used to transport aggregates, dirt, and grass piles. In Japan, it is mainly used at small-scale construction sites and rural areas, and in North America, it is mainly used as a GCE equipment for facility management of rural houses and private farms. Daedong previously signed a joint development agreement with Hyundai Construction equipment in March 2019 for a joint development of three new SSL and CTL products to be sold in the domestic and international markets under their respective brands.
Based on this agreement, Daedong developed three models targeting overseas markets for over 3 years based on thorough market research and technical cooperation. The products, HS80V (66-horsepower), HT100V and HS120V (73-horsepower), are equipped with Daedong diesel engines that have been developed using Daedong's engine technology of 75 years. These models can perform heavy-load work with a normal load capacity of 1 ton, compared to models of the same horsepower. Designed to suit customers in the western market with larger average physique, the models have sliding front door that is easy to open and close, and has a wider interior space. A 4.3-inch LCD monitor assists easy operation, and the telematics function enables equipment maintenance and remote controlling using mobile phones.
Daedong plans to launch the product under the 'DAEDONG' brand in Korea, and under the 'KIOTI' brand for overseas market, focusing on the North American market. By expanding its SSL&CTL business and entering the compact construction equipment market, Daedong expects a synergy in securing new overseas dealers and increasing the sales of the existing agricultural machinery. Also the expansion of the lineup is expected to enhance the brand power of KIOTI in CCE* and GCE** categories.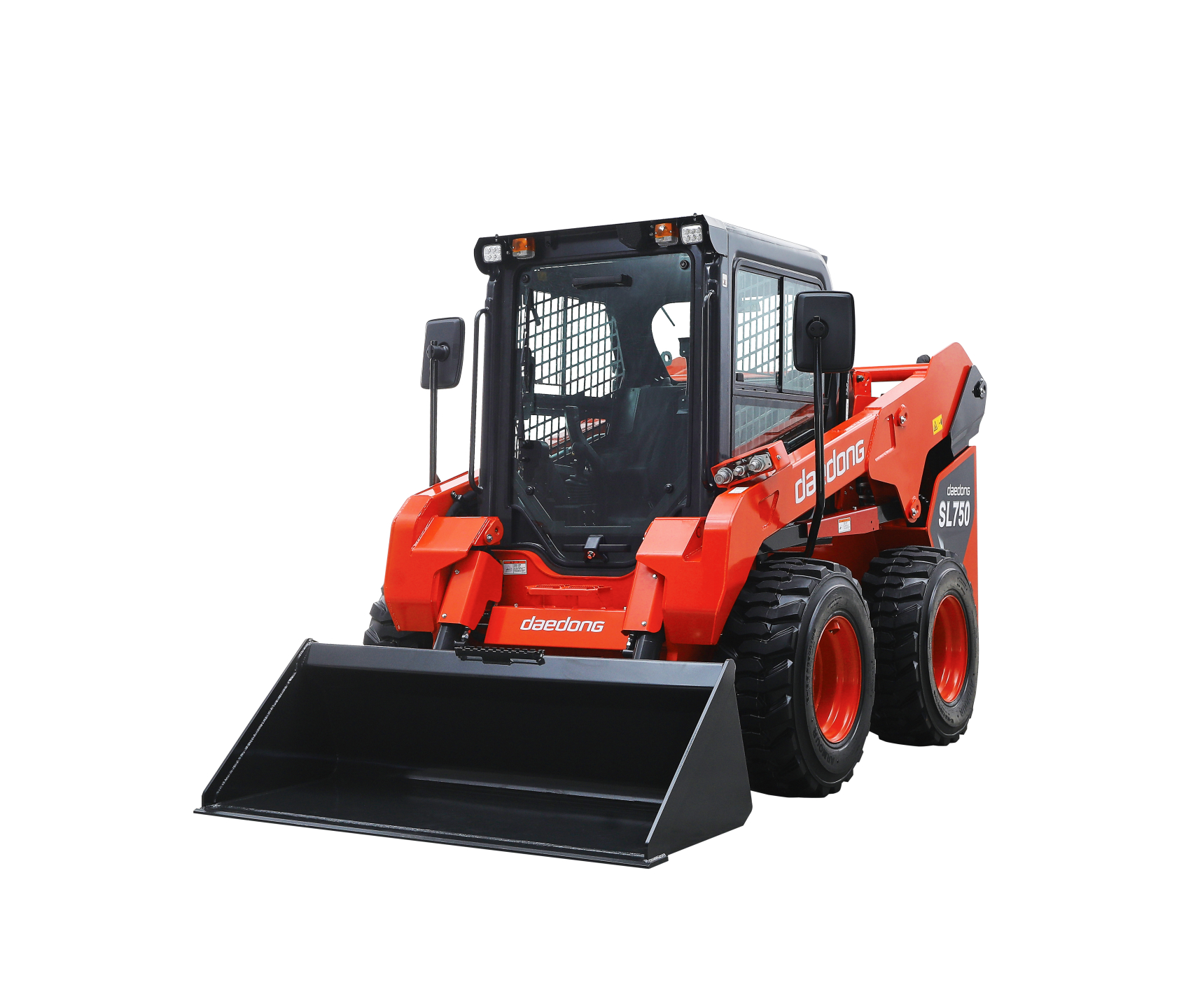 * What is compact construction equipment (CCE)?
These are compact equipment designed for use on construction sites, including mini excavators (MEX), compact wheel loaders (CWL), compact track loaders (CTL), and skid steer loaders (SSL)
** What is Ground Care Equipment (GCE)?
These are equipment used for weeding, snow removal, hay removal, tree removal, etc. for management of agricultural and farm facilities, and gardens. Includes utility vehicles, compact tractors, lawn mowers, multi-purpose carriers, etc., and tractor working machines such as grapples and backhoes.