News
Daedong Hosts the 2023 Domestic Dealer Conference
Joint Growth with Dealers to Become the No. 1 Market Leader
Daedong Hosts the 2023 Domestic Dealer Conference
- Held from Feb. 2 to 3 in Daegu under the theme of "Journey Together Towards Innovation" with about 250 attendees including dealers and employees of Daedong.
- To strengthen domestic dominance, the company communicated with dealers and granted awards to outstanding dealers to boost morale and celebrate their performances.
Daedong, a leading company in future agriculture and the parent company of Daedong Group, (co-CEOs Joon-Sik Kim and Yu-Hyun Won) announced on February 8 that it held the "2023 Dealer Conference" for over 160 dealerships nationwide at Hotel Inter-Burgo Exco in Buk-gu, Daegu on February 2-3.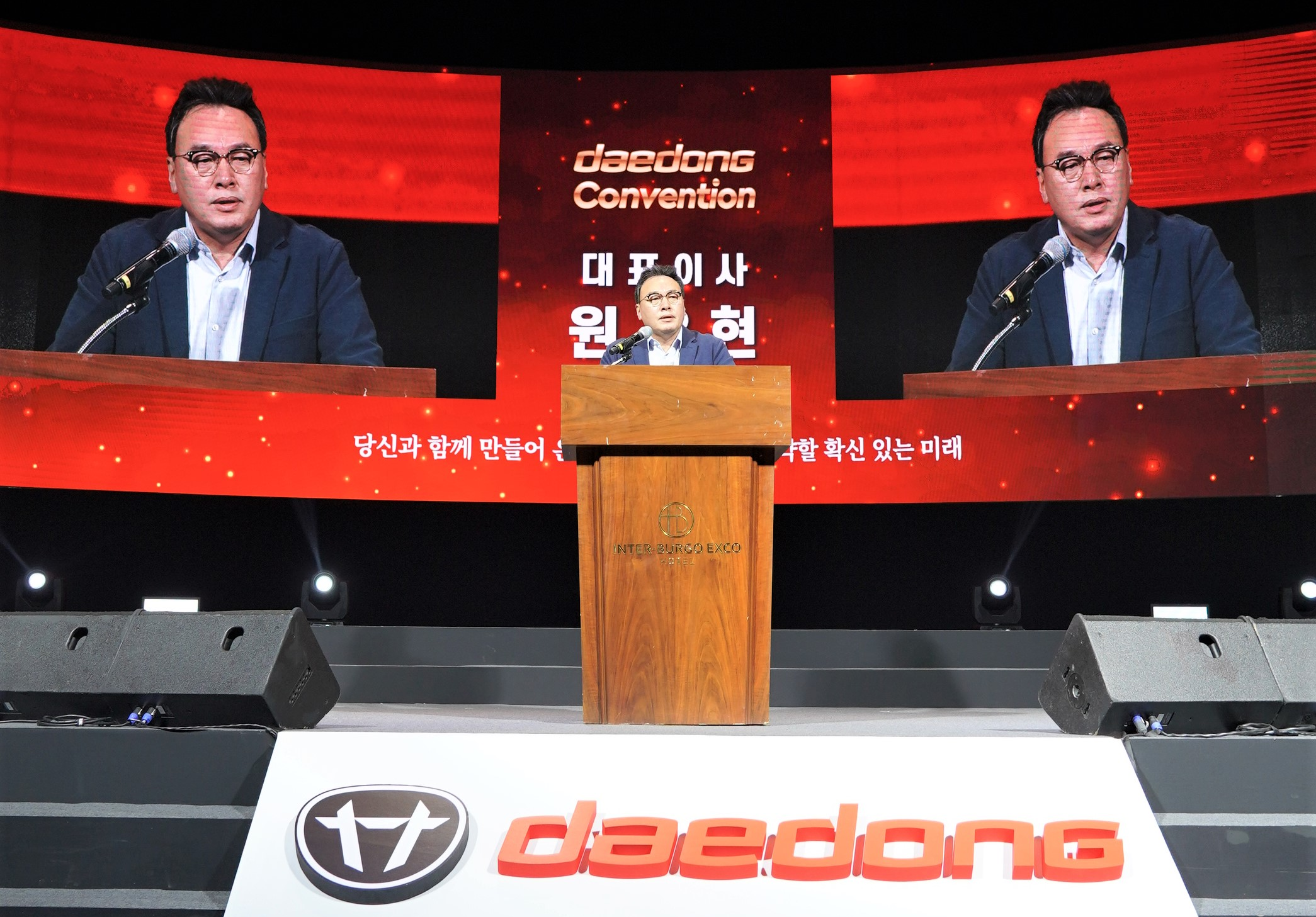 The annual dealer conference, held to promote joint growth with dealers, brings together executives and staff members including Yu-Hyun Won, the co-CEO of Daedong, and dealers from across the country to share market strategies and various ideas for securing market dominance to become the nation's No. 1 company. In addition, an awards ceremony is held to recognize outstanding dealers selected based on sales performance and self-evaluation from the previous year, boosting morale and celebrating their development and achievements.
This year's conference was held under the theme of "Journey Towards Innovation" and was attended by about 250 people, including dealers and their spouses numbering 220 and executives and staff members of Daedong, numbering 30. On the first day of the event, a meeting was held for regional heads of the dealerships in the morning, followed by the award ceremony for outstanding dealers, a dinner banquet, and a congratulatory performance. On the second day, there was a tour of the Daedong Mobility S-Factory in Guji, Daegu, as well as a smart farming machinery and mobility test drive event.