News
Daedong Implements Free-of-Charge Customer-Oriented Service Visits
Daedong Implements Free-of-Charge Customer-Oriented Service Visits
- Free basic inspections and replacement of parts valued below KRW 50,000 for its products in 50 selected regions until July 28
- HX Tractor customers will benefit from home visit services, where 12 essential checks will be conducted at Daedong's expense
- Starting from July, tractor engine filter kits, offering up to an 11% discount, will also be available for sale to alleviate the burden of agricultural machinery maintenance
Daedong, an agtech platform company (co-CEOs Jun-Sik Kim and Yu-Hyun Won), has announced its commitment to delivering customer satisfaction through proactive and efficient services as a "Service Company." They will be conducting "Customer-Oriented Free Service Visits" in 8 provinces and 50 selected regions from July 3 until July 28.
The eligible models include tractors, combines and rice transplanters manufactured and sold by Daedong. The service covers basic operational inspections and the replacement of consumable parts such as oil and filters. Daedong will cover all associated labor costs, as well as the cost of parts valued below KRW 50,000. Customers who purchased the premium and high-end HX1300 and HX1400 tractor models in 2022 will also receive home visit services. A total of 12 essential checks will be performed, with Daedong bearing the labor costs.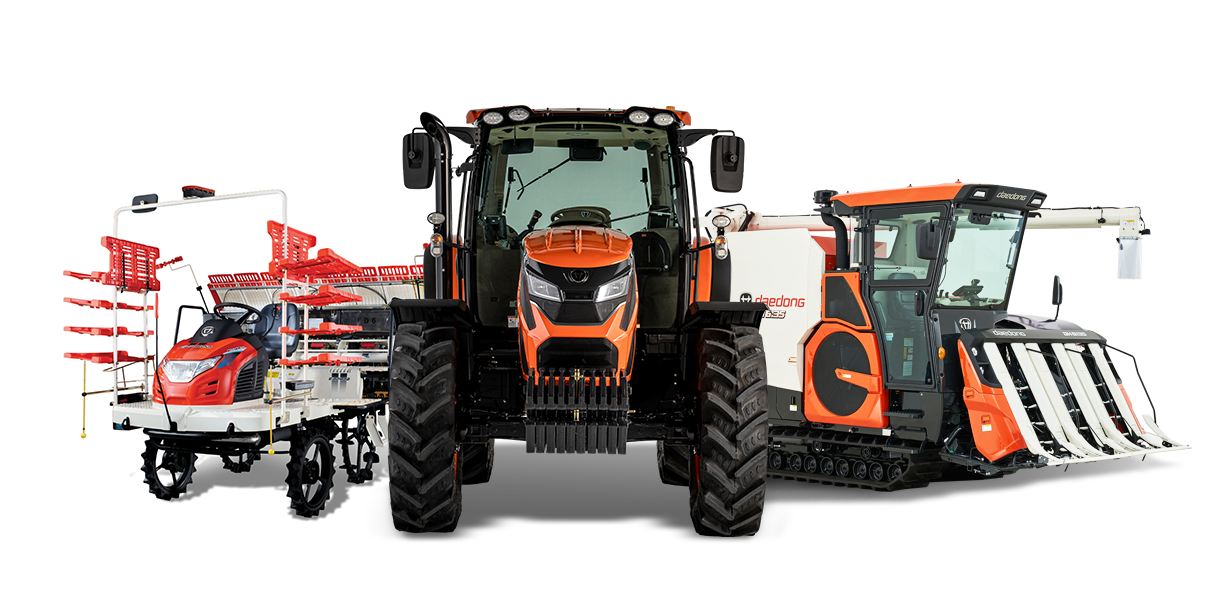 Jang-young Yoo, the Head of Daedong's Parts and Service Division, stated, "Through maintenance and inspections of agricultural machinery before and after busy farming season, we aim to ensure that customers can preserve the performance and lifespan of Daedong products for an extended period. That's why we are offering this free service." He added, "As the leading agricultural machinery company, Daedong will continue to introduce and implement various service policies and programs, embodying the concept of a Service Company."