News
Daedong Group and The Korea Economic Daily Media Group sign MOU for cooperation in future agricultural businesses
Daedong Group and The Korea Economic Daily Media Group sign MOU for cooperation in future agricultural businesses

- Daedong, a future ag-tech company, and The Korea Economic Daily, which produces content and owns channels connected to the agricultural sector, are looking to work together on digitalizing Korea's agricultural sector
- Daedong Connect app to offer various content tailored to each region and crop in collaboration with The Korea Economic Daily's The Farmer and KAPI platforms
- Both partners to discover and foster promising agricultural industry start-ups and attract them to Ag-Tech Valleys to create a future agricultural ecosystem

Daedong Group and the Korea Economic Daily Media Group have joined forces to create a digital-based future agricultural ecosystem in Korea.

Daedong Group's future ag-tech platform subsidiary Daedong (Co-CEOs Kim Jun-sik and Won Yu-hyun) announced on October 19 that it signed an MOU on Future Agriculture Business Cooperation with the Korea Economic Daily (CEO Kim Jeong-ho).

Daedong currently has future businesses such as smart agricultural machinery, farms, and agricultural robots, aimed at helping the company transform into a future agriculture ("Smart Farming") platform company that offers solutions across the entire agricultural cycle, which includes preparing the soil, cultivating, sowing/growing, and harvesting/distributing. In addition to the economic field, the Korea Economic Daily Media Group produces and delivers a variety of agricultural content via agricultural information channels such as the agricultural/rural blog "The Farmer" and the AI-driven agricultural product pricing index "Hankyeong KAPI."The two companies signed the MOU to seek a blueprint for future agriculture and to speed up the digitalization of Korea's agricultural industry by developing future agriculture platforms and establishing local "ag-tech valleys."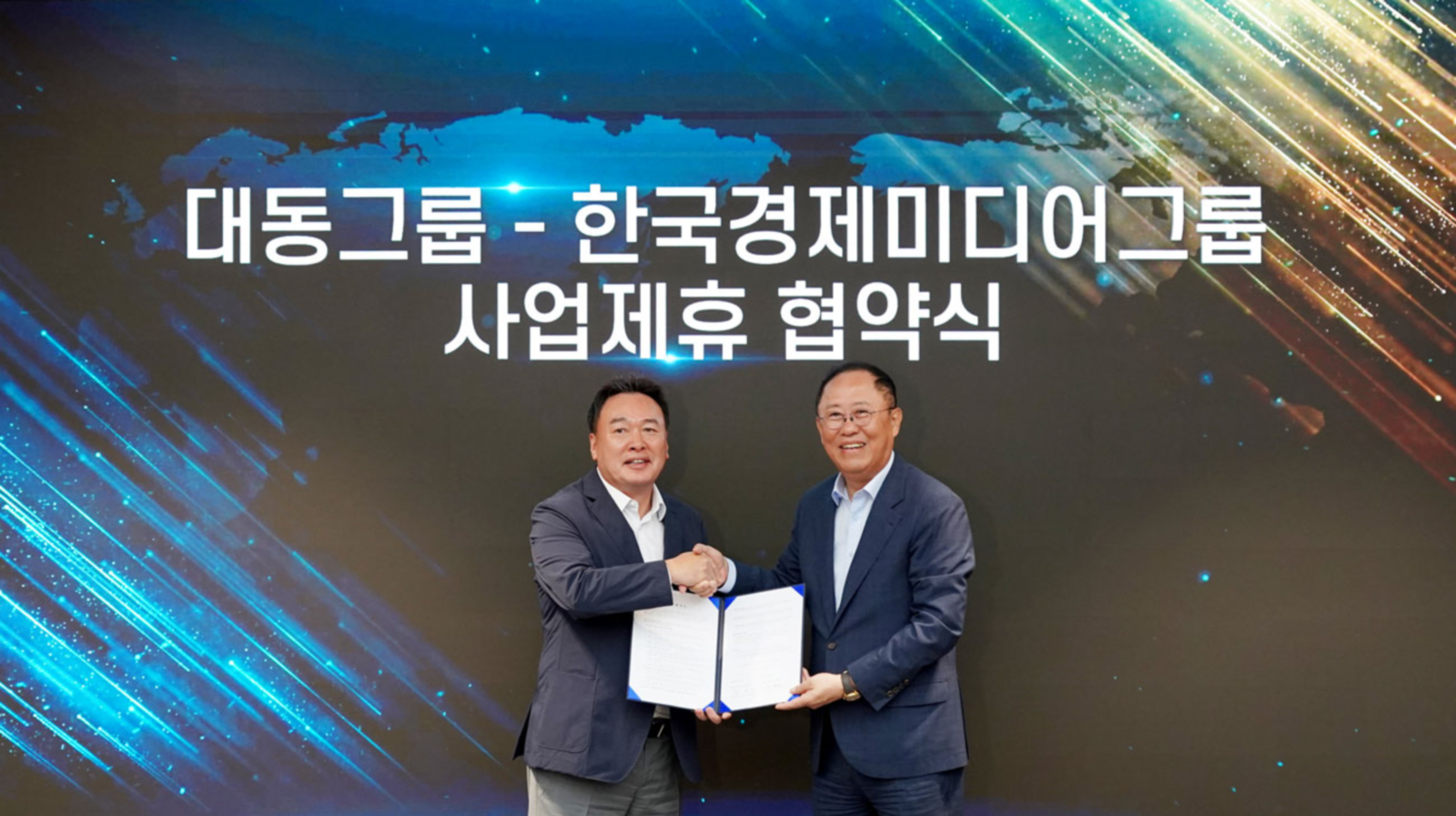 With its new MOU, Daedong will first deliver agricultural content from platforms such as the Korea Economic Daily Media Group's "The Farmer" and "Hankyung KAPI" via its "Daedong Connect" app, which aims to be an agricultural solution platform. Moreover, the company plans to produce regional and crop-specific content, and provide it through the Connect app as well in order to help farmers make quicker decisions and boost their productivity.

The two partners will also work on a project to build local ag-tech valleys.Daedong is joining forces with local governments to create regional ag-tech valleys aimed at adding digital, intelligent, and autonomous functions to agriculture.The company will seek to build an industrial ecosystem by recruiting companies specializing in agricultural R&D, production-cultivation, and processing to each ag-tech valley with the Korea Economic Daily Media Group. In addition, Daedong wants to discover and encourage investments in start-ups with promising futures and growth potential in the ag-tech field.