News
Daedong participates in the largest agricultural machinery exhibitions in North America, including Louisville
'Strengthening local face-to-face marketing for GCE products in North America'
Daedong participates in the largest agricultural machinery exhibitions in North America, including Louisville
- 32% increase in sales even during the COVID-19 pandemic with local marketing activities in North America and strengthening of the GCE product lineup
- Participated in the Sunbelt Ag Expo last October, as well as the World Ag Expo and National Farm Machinery Show in Louisville this February
- Showcased over 30 products including 20-100 horsepower tractors, riding mowers, stand-on mowers, carriers, skid loaders, etc.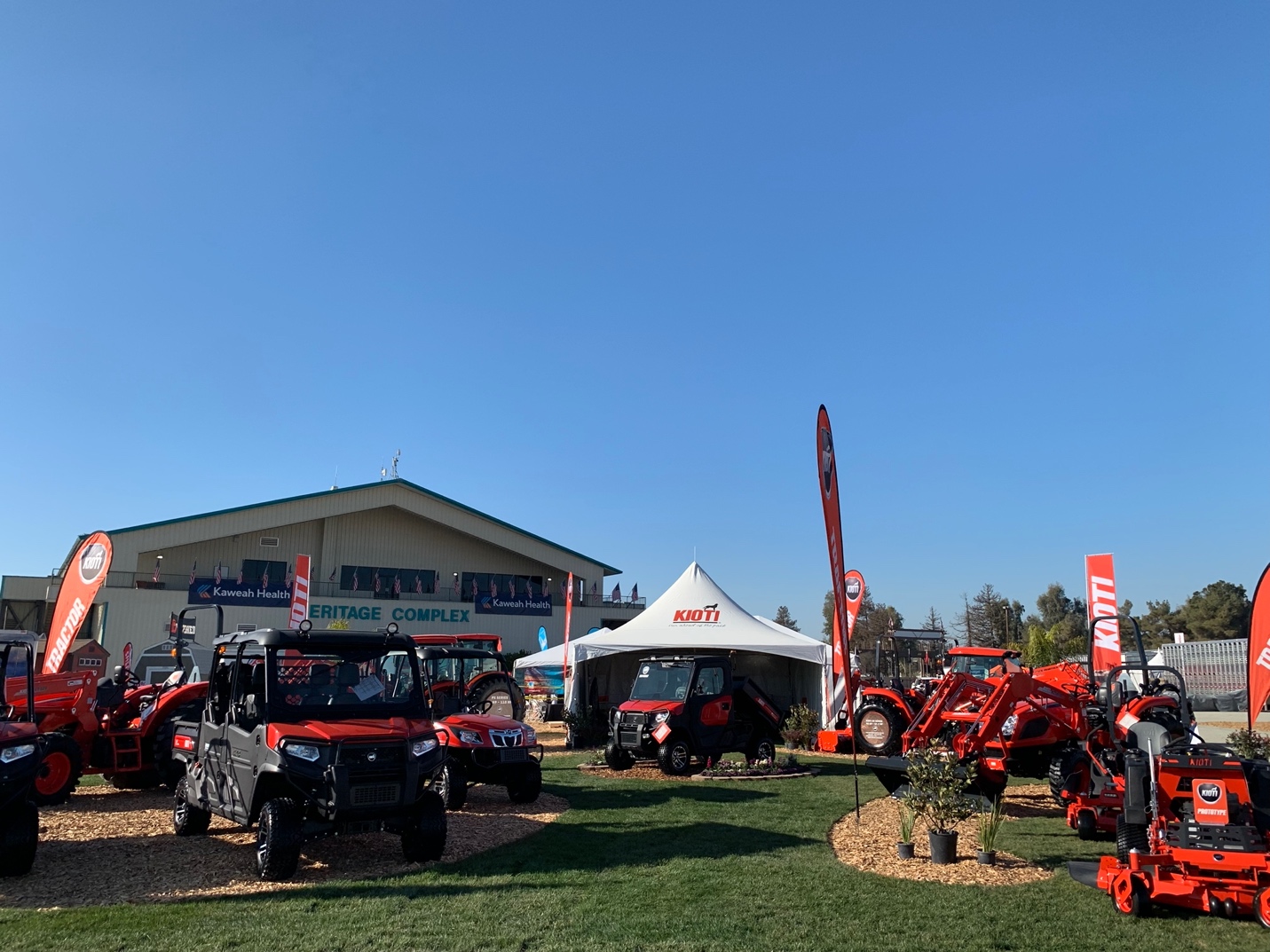 Daedong (Joint CEO Joon-Shik Kim and Yoo-Hyun Won), the parent company of Daedong Group leading future agriculture, announced on the 10th that it participated in the largest agricultural machinery expos in North America, including the World Ag Expo 2022 held from February 8 to 10, and the National Farm Machinery Show in Louisville held from February 16 to 19.
Unlike other global agricultural machinery companies that reduced marketing activities after the outbreak of COVID-19 in 2020, Daedong saw this as an opportunity to strengthen dominance in the North American market and continued to expand local marketing, including sports marketing with Toronto Blue Jays, Hyun-Jin Ryu's home team, and online/offline global KIOTI dealer competitions. On top of this, the GCE product lineup has been strengthened over the past two years to expand Daedong's business into the Ground Care Equipment (GCE) sector. New tractor models include the luxury 20-horsepower CX series and entry-level 40-60 horsepower NS series, and the multipurpose carrier K9 model expanded its lineup to a high-end model with air conditioning and stereo, and an essential function-oriented economic model. This sales marketing has accelerated growth over the last 2 years with retail sales of tractors and carriers increasing 32% annually in North America alone.
With the new product lineup, a booth of 1,200㎡ (360-pyeong) was installed at the World Ag Expo, which is double the size of the previous year's booth, and a booth of 470㎡ (141-pyeong) was installed at the Louisville Expo. The flagship models of 20-60 horsepower small and medium-sized tractors (CS, CK, and DK series), as well as medium to large-sized tractors of 60-110 horsepower (NX, RX, and PX series), and diesel carriers K9 and Mechron were exhibited. More than 30 products were introduced at the expos, including the riding zero turn mower and stand-on mower, and the skid loader, small construction equipment, which are scheduled to be released this year.
The North American riding mower market exceeds 800,000 units per year, and KIOTI's 12 entry-level and luxury models, which debuted in 2019, received positive local responses. In order to secure the competitiveness of the product lineup, the premium model with a gasoline engine and the stand-on mower were introduced at the expos this year. Skid loaders have an average annual market size of nearly 100,000 units in North America alone. Daedong developed its skid loader over three years, focusing on safety and ease of use, and exhibited the product at the expo for pre-promotion and product evaluation before its official release early next year.