News
Daedong shifts its production facility in Daegu to a "smart factory" for maximized productivity
- As a part of 2020's company-wide DT, shifting the production facility in Daegu was proposed, in which the system will be implemented in the first half of this year.
- Minimized time loss through real-time production monitoring and preemptive measures against malfunctions leading to enhanced productivity.
- Workers can check assembly and quality information for each manufactured good in real-time for systematic quality inspection leading to a reduction in low-quality products
The leading company of future agriculture, Daedong (CEO Jun-Sik Kim, Yu-hyeon Won), announced on the 30th that it is shifting the production facility in Daegu to a smart factory to acquire global competitiveness in production.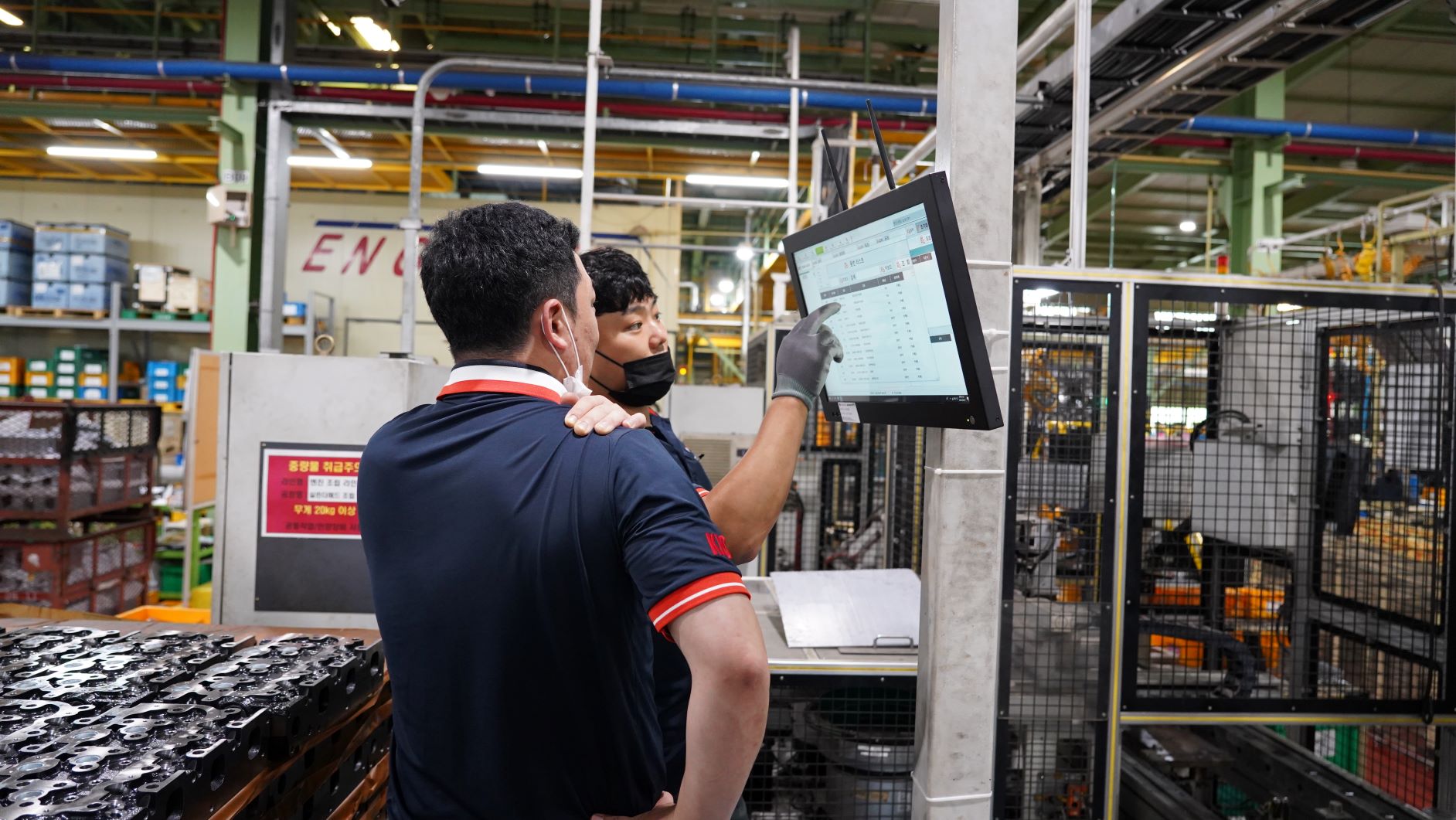 Daedong, the company that has stood for over a century, proclaimed the vision of the "leading company of future agriculture." Since then, the company has accelerated the promotion of Digital Transformation (aka DT) for "innovation in business & process & work." To this end, Daedong redesigned its ERP (Enterprise Resource Planning) and MES (Manufacturing Execution System) to establish global competitiveness in production since 2020. Beginning in the first half of this year, the factory in Daegu is being transformed into a smart factory. Daedong's factory in Daegu has three major production lines, namely, ▲engine parts, ▲engine production, and ▲agricultural machinery. The factory in Daegu is the core production site of Daedong. In 2021, It manufactured about 43,000 finished agricultural machinery such as tractor, combine, and rice transplanter and supplied over 48,000 diesel engines.
The shifting of the production facility in Daegu to a smart factory will allow real-time monitoring of production status for all products, from diesel engines to finished agricultural machinery. It will also adopt the paperless system where electronic devices such as kiosks and tablet PC will be used for the input and output of all information. Based on such features, Daedong aims to construct an advanced smart factory system that can predict, control, and autonomously respond to the production facility errors and defects in the assembled products.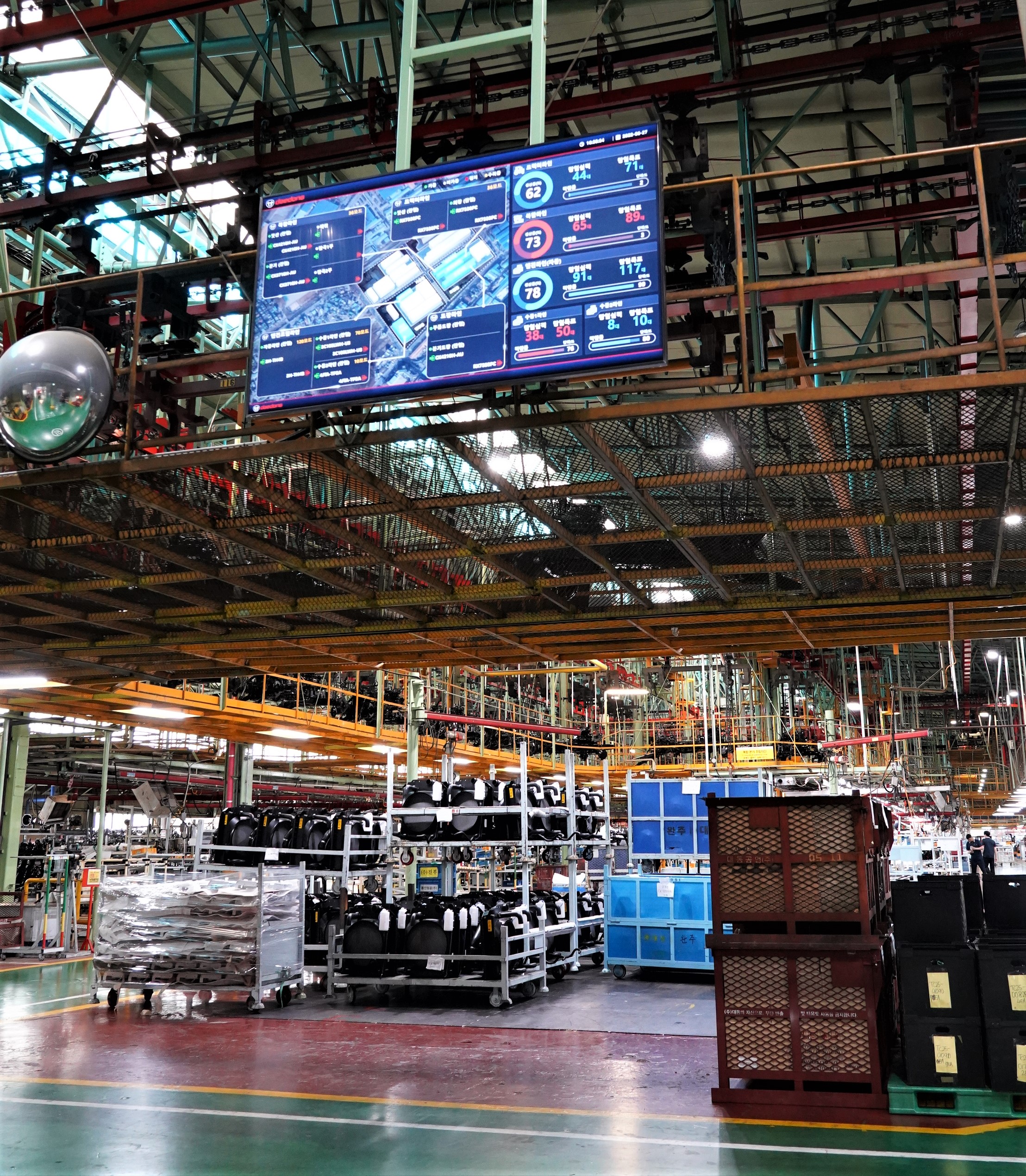 The major production facilities will assess operation status in real-time through sensing (temperature, vibration, and speed). Quick troubleshooting is possible when an error occurs. Once workers input the condition on Daedong MES, the information will be sent to the office in charge. The analysis of the sensing data will establish a proactive measure by tracking abnormal signals that may lead to the breakdown of facility and safety accidents in advance. With the minimized availability loss, the production efficiency will be elevated.
Production and quality information will be available anywhere and anytime through the application of RFID in the production process. The quality of assembled products will be enhanced through the real-time, automatic setting of standard assembly values (ex. Oil input amount, torsion) per product, automatic provision of assembly manual (for engines) to the workers, and prevention of parts that cannot be assembled or wrongly assembled. The data of low-quality assembly found during the inspection of assembly would be entered into MES to deliver a detailed inspection analysis to the person in charge of inspection and repairs. Customers will have their hands on more perfect products through a strict shipment process. The big data created in this process will allow the company to take preemptive measures, such as changing assembly method and process, on low-quality products, to reduce availability time and maintain high-quality products.