News
Daedong strengthens smart agricultural machinery business by upgrading production & quality
Daedong strengthens smart agricultural machinery business by upgrading production & quality
- Mid-to-long-term investment plans established as export and OEM business expansion calls for an increase in production capacity of Daegu plant
- Promoting an increase in engine production capacity to 86,000 units in 2023, and seeking OEM for construction equipment and B2B engine supply businesses
- Projects underway for construction of a line-based final inspection site to improve manufacturing quality, and advanced smart factories
- Dissemination of post-terminal devices to attract Connect app subscribers before making gradual shift to integrated smart farming apps
Daedong Group's parent company Daedong (Joint CEO Joon-Sik Kim and Yu-Hyun Won), Korea's No. 1 agricultural machinery company leading future agriculture, announced on the 27th that it will strengthen investment and agricultural platform business to improve agricultural machinery production capacity and manufacturing quality next year, with a goal to gain a competitive edge in smart agricultural machinery business, which is one the three major future businesses.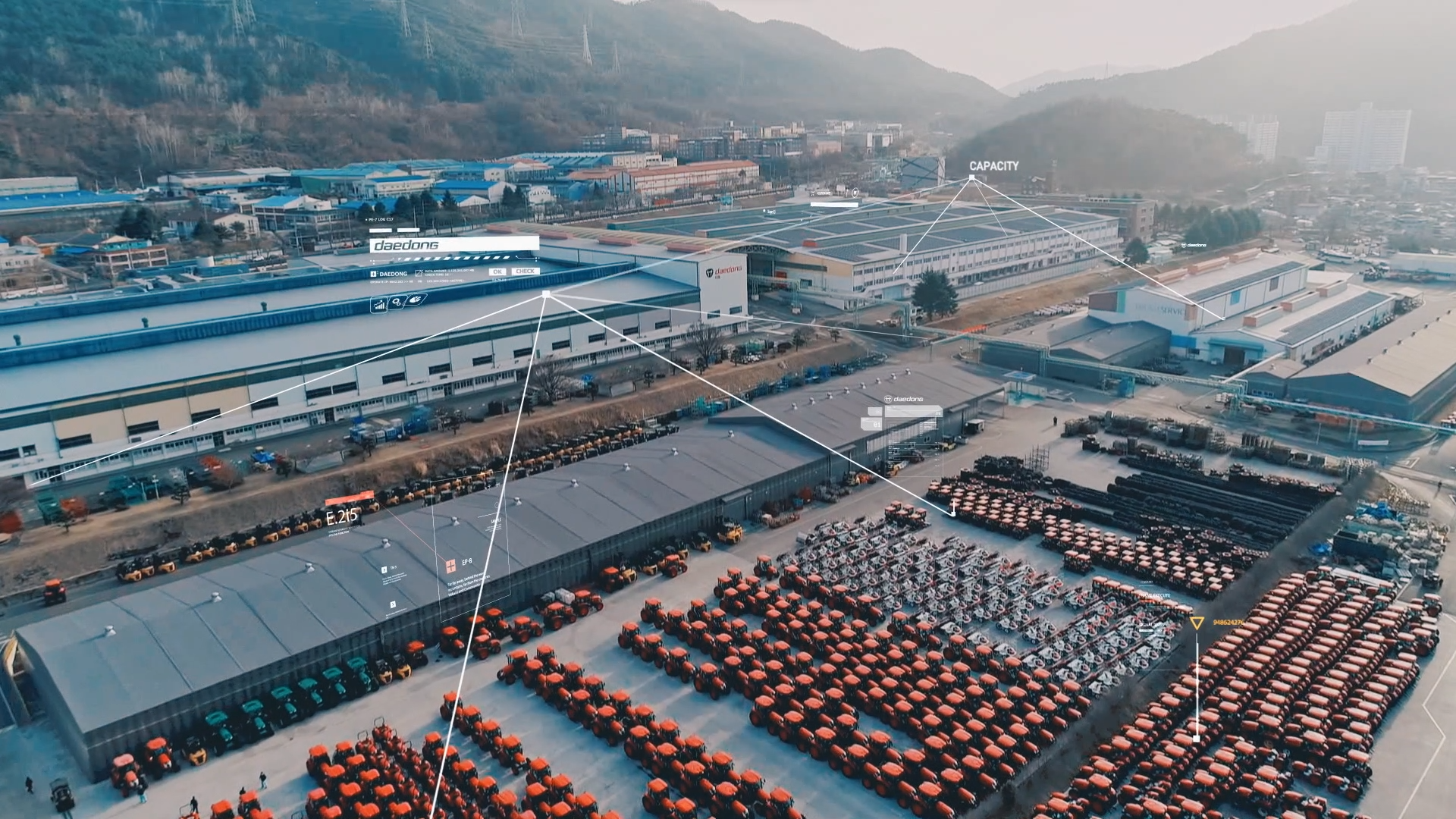 Daedong has been out in the overseas markets since the 1980s and is currently selling agricultural machinery in 70 countries. Since the appointment of Chairman Joon-Sik Kim in 2017, Daedong has made a rapid growth by strengthening the overseas business for its in-house export brand, KIOTI, and expanding the OEM supply business for agricultural machinery, industrial equipment, and diesel engines.
In 2017, the tractor production volume was approximately 15,000 units, total consolidated sales reached KRW 610.1 billion, while overseas sales reached KRW 293.1 billion, and in 2021, the tractor production volume was approximately 42,000 units, total sales reached KRW 1.179.2 billion, and overseas sales reached KRW 774.6, increasing by 280%, 193%, and 264%, respectively.
As Daedong took on the project for smartization of agricultural machineries involving product performance, function, quality, service, and customer management, domestic and international sales continued to increase despite uncertainties such as the global economic downturn and rising raw material prices. Cumulative sales and operating profit for Q3 this year reached KRW 1.136.7 trillion and KRW 80.7 billion, increasing by 27.3% and 40.6% from the previous year, respectively.
For instance, Daedong's cumulative sales volume of 100 to 140 horsepower tractors from January to October of this year increased by 50% compared to the same price of the previous year after it launched the HX tractor last year. The HX tractor (100 to 142 horsepower), a Hi-Tech & premium model which adopted 'Connect', a remote control for agricultural machinery, straight line autonomous driving, and 10-year free warranty service which had been launched last year, was met with positive response from the market. The product launched in the US, Europe, and Australia in the second half of this year, and full-out sales will begin next year. It is expected to contribute to Daedong's overseas sales.
■ Improving manufacturing quality through enhanced inspection systems and advanced smart factories
With the continuous growth in the domestic and international markets and with the promotion of overseas sales of large tractors with over 100 horsepower, Daedong is seeking for various measures to gain a competitive edge in the global market and to improve manufacturing quality. Last year, the company has redesigned and implemented its own ERP (enterprise resource planning) system and MES (manufacturing execution system). Based on this, it seeks to make improvements in production and quality control through smartization of the Daegu factory in the first half of this year. Also, by the end of this year, the maximum annual production capacity for tractors will be increased from 40,000 to 50,000 units by converting OEM forklift production lines to tractor production.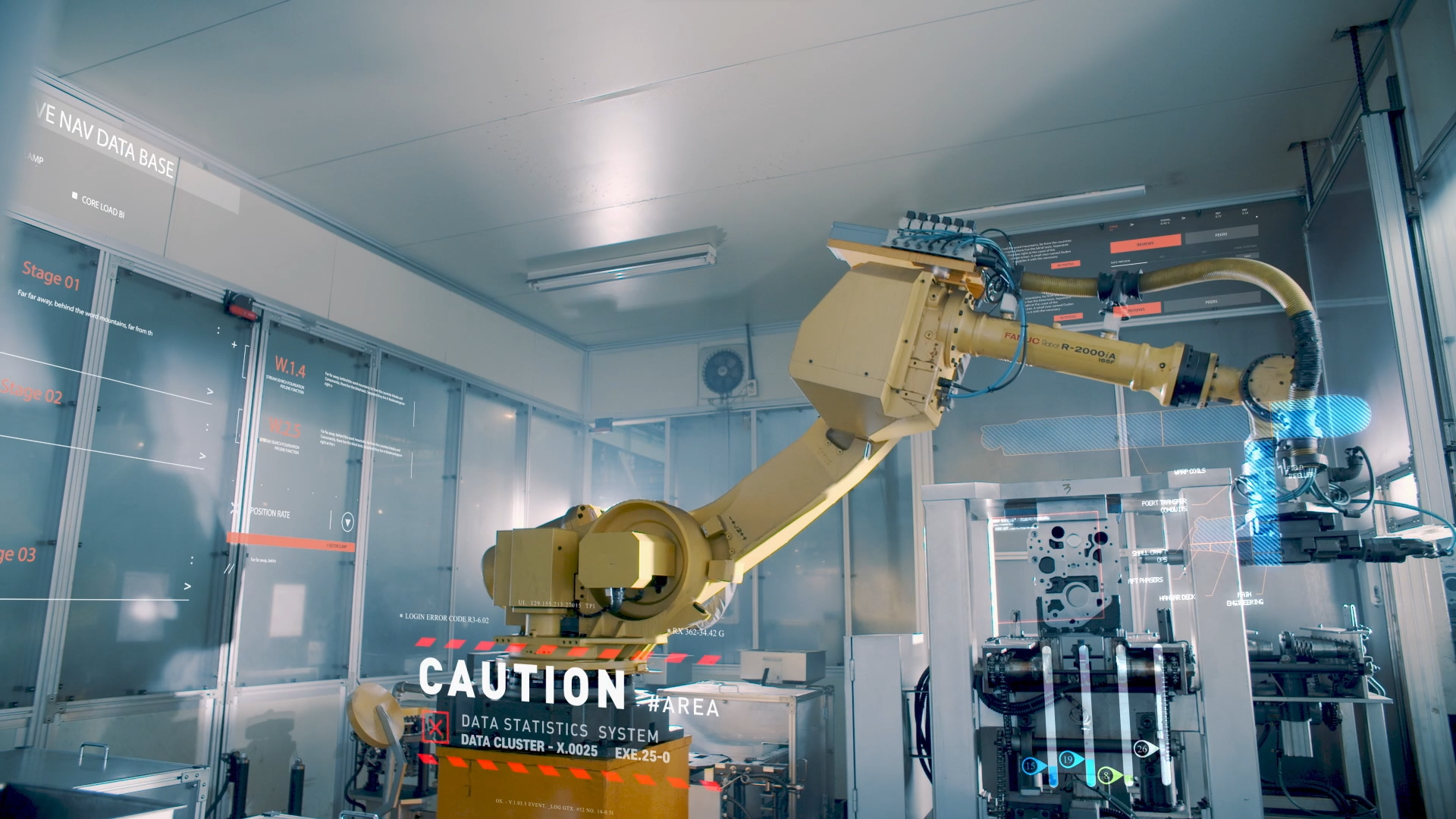 Daedong established an investment roadmap for mid-to-long-term production and quality enhancement with plans to invest up to KRW 12 billion next year. Foremost, it plans to build a new site for final inspection, which adopts the line-inspection method to enhance manufacturing quality. The cell-inspection method, where a single worker inspects a single product, will be switched to line-inspection method, where multiple workers inspect by sections similar to finished automobiles. To this end, an inspection area is to be established within the Daegu factory. This will resolve the issue of not having enough space for production lines maintenance due to increased production volume and the enlargement of finished vehicles, and allow more items for inspection by creating more room for inspection. Thorough inspection will increase in-house detection rates, and as a result, manufacturing quality will be improved.
Efforts will continue into the advancement of smart factory systems that monitors the production processes in real time and collect and analyze big data to enhance production efficiency and reduce quality deterioration. As part of factory smartization, in the first half of this year, Daedong introduced a system that automatically sets basic assembly values (ex. input of various oils, torque tightening values,) for each product in real time, and automatically provides the assembly manual (in the case of engine works) to the workers. As a result, production product manufacturing quality index (DPHU) and finished product inspection pass rate improved by 45% and 10%, respectively, compared to the beginning of the year. Daedong aims minimize production losses by collecting and analyzing production data in order to predict and control issues in production facilities and assembly quality and to proactively respond by changing the method or order of assembly to address repeating issues in assembly.
■ Increase engine production capacity and promote engine B2B business
In 2023, the annual engine production capacity will be increased from 64,000 to 86,000 units by adding production lines for diesel engines. Currently, over 98% of Daedong's products sold within and outside the country are equipped with Daedong engines. Beginning with the development of a single-cylinder diesel engine in 1966, the company continued its efforts in engine development. As a result, Daedong developed an EPA Tier 4 engine in 2013, and an EU Stage 5 engine in 2019. Last year, for the first time in the industry, it has developed a 3.8L diesel engine, which has been installed on the HX series large tractors of 90-140 horsepower.
Due to expanding sales of Daedong brand products and the promotion of OEM supply business for agricultural machinery and industrial equipment that require Daedong engines, more production lines must be added to meet the increasing demand for Daedong engines. Along with increasing production capacity, Daedong plans to complete the development of a 1.2L diesel engine next year, to build a lineup of competitive engines in the 20-140 horsepower range that can be mounted on construction or industrial machinery, and to continue seeking for new opportunities for B2B engine supply.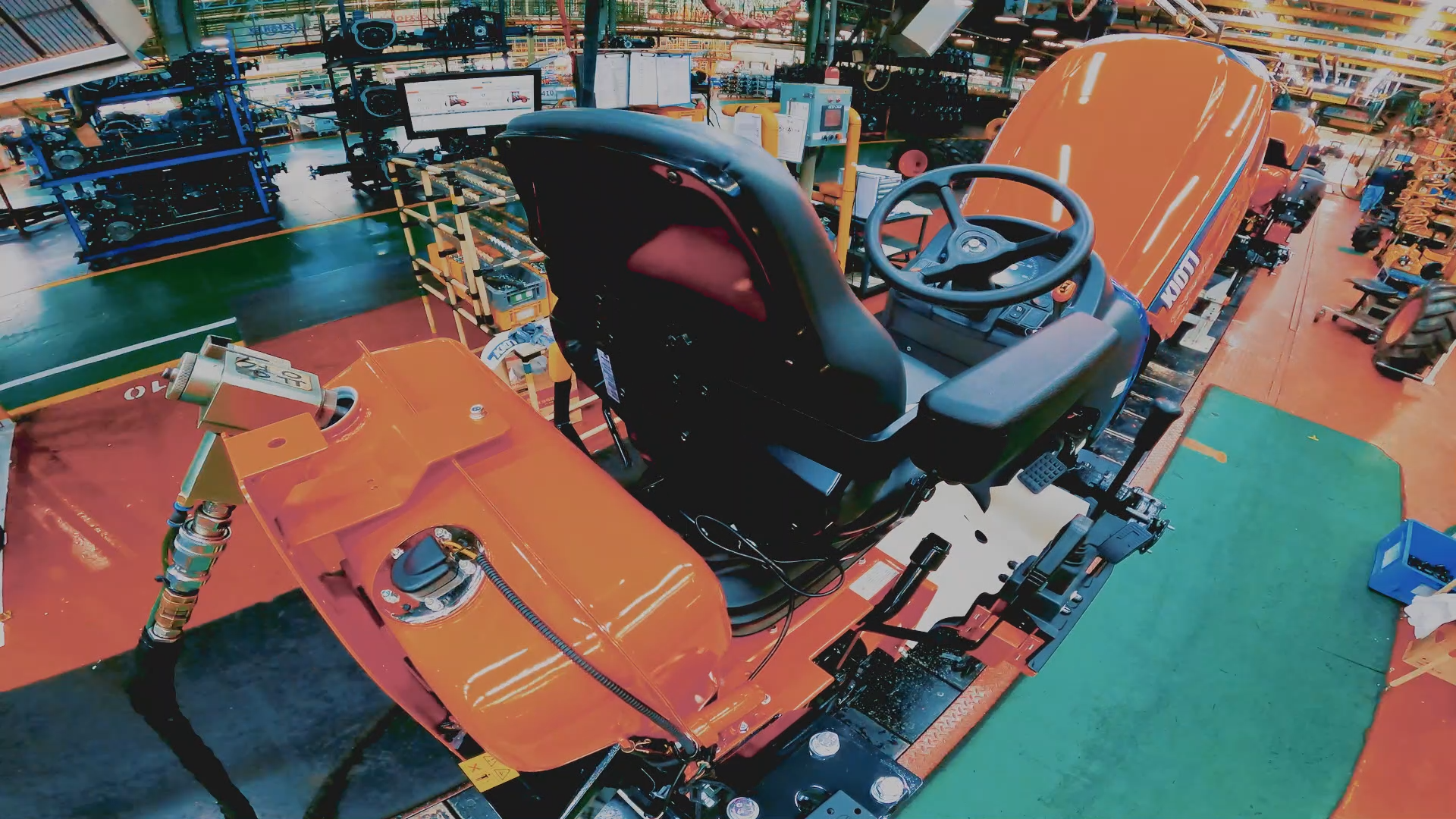 ■ Attract new users and maximize parts/services sales by distributing attachable Connect terminals next year
As the number of tractor owners increase within and outside the country, Daedong aims to attract more users for 'Connect', a service app for remote control and maintenance of agricultural machinery, and seeks to maximize parts sales at the same time. Currently, the Connect app is only available for certain tractor models produced not before 2021. Daedong plans to supply terminals that can be attached to models produced before 2021 in the domestic market in the second half of next year. Daedong also plans to increase parts sales by integrating parts store into the app and to enhance user experience in self-diagnosis by adding a remote diagnosis function that provides information on what caused the problem in the agricultural machinery.
A 'pest diagnosis' feature is being considered as the first service to turn Connect into an 'integrated smart farming app (Super App)'. Using this feature, farmers will be able to diagnose diseases and pests by uploading photos that show the growth condition of their crops.
Daedong Plant Manager Jae-eok Noh said, "Since 2020, we have been expanding the smart agricultural machinery business equipped with AI, ICT, autonomous driving based on big-data, and remote diagnosis features to increase domestic and international sales of agricultural machinery. We have been seeking new business opportunities for parts and services, OEM manufacture and supply, etc." He added, "We will continue to explore various projects such as platform businesses that follows the vision of a leading company of future agriculture, and to spare no effort to invest in manufacturing capabilities that will enhance our competitiveness in the smart agricultural machinery sector, which is Daedong's core business."
----------------------------------------------------------------------------
▶ What is Daedong Connect?
Daedong Connect is a telematics-based service that enables remote controlling and maintenance of tractors using mobile devices such as smartphones. Last year, the service has been first introduced to PX1300, HX1300, and HX1400, which large tractor models with 120 horsepower or more, and in the second half of this year, it has also been adapted to FX, RX, and HX Prime series, which are medium and medium to large tractors with 59-127 horsepower. Connect has five features, namely ①Vehicle Control (home function) ②Vehicle Maintenance ③History ④Safe Area & Time ⑤SOS, which are available through a mobile app.
①Vehicle Monitoring (home function) enables the users to check the location and overall condition of the vehicle. ②Vehicle Maintenance shows the detailed usage of 12 consumables, cooling water, and error status, which information allows users to call the customer center for repair on the app. It is possible to prevent possible breakdowns, save time from repair during busy seasons, maximize performance and prolong lifespan through regular maintenance such as replacing parts.
③History records the daily work performed by the tractor, including the daily work hours, travel distance, fuel consumption, and what functions are used for what kind of work. Based on this history, the users can plan ahead and efficiently work during the busy seasons. ④Safe Area & Time sends notifications to the owners when the tractor leaves the designed area or operates during the non-working time set by owners, thereby preventing theft. ⑤SOS is a function that sends texts to a designed emergency contact, enabling prompt rescue in case of accidents.