News
With the reappointment of Mr. Yu-Hyun Won as Daedong's CEO, Daedong is poised to leap towards a Global High-Tech Company
Daedong, a Leading Company in Future Agriculture, Hosts the 76th Shareholders' Meeting

With the reappointment of Mr. Yu-Hyun Won as Daedong's CEO, Daedong is poised to leap towards a Global High-Tech Company
- Appointed as a CEO of Daedong Co., Ltd. in 2020, Mr. Yu-Hyun Won established a roadmap of the 3 major future businesses and led the company to achieve its first-ever revenue of 1 trillion KRW.
- This year, the company declares the full-scale launch of future businesses through releases of 3-stage autonomous agricultural machinery, BSS electric scooters, and an agriculture information app.
- The company focuses on accelerating its strategy and execution to become an agtech & mobility platform company over the next three years.
Daedong, a leading company in future agriculture and the parent company of Daedong Group (co-CEOs Joon-Sik Kim and Yu-Hyun Won), announced on the 30th that they will hold the 76th regular shareholders' meeting at the Daedong Training Center (Changnyeong-gun, Gyeongsangnam-do Province) and reappoint Mr. Yu-Hyun Won as a CEO. His term will last for three years, until 2026.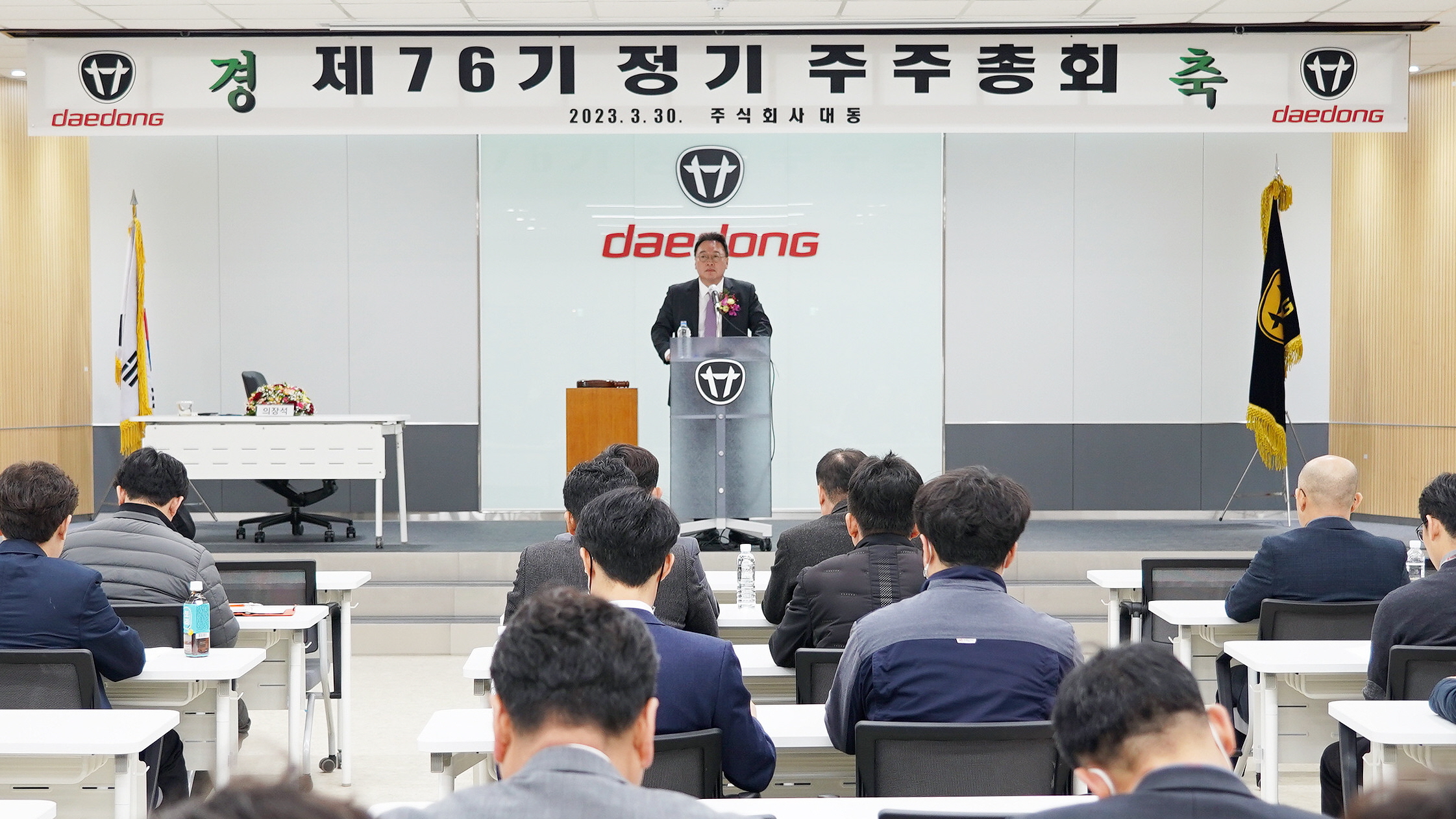 Mr. Yu-Hyun Won joined Daedong Industries (now "Daedong") as the Executive Director of Strategic Planning Division in 2019 and was appointed as the CEO of Daedong Co. Ltd. in 2020. Mr. Won has established the foundation for Daedong Group's agtech and mobility businesses by building roadmaps and execution strategies for three major future businesses: smart agricultural machinery, smart farms, and smart mobility. Alongside this, he has pursued organizational improvement and management efficiency based on digital transformation, leading the company to achieve its largest-ever sales record of over 1 trillion KRW in revenue for the first time in its history, despite challenging conditions such as high-interest rates, high inflation, and supply chain instability in 2021-2022.
Mr. Won stated, "Over the past three years, we have laid the foundation for our future businesses. In the next three years, Daedong and its affiliates will focus on establishing more detailed business strategies and accelerating execution to leap forward as a global high-tech company in the agtech and mobility sectors." He added, "Although many changes and innovations may be necessary for the rapidly changing economic environment, I am confident that Daedong's proven capabilities will allow us to achieve our vision of continuing Daedong's growth."