News
Daedong Mobility Strengthens Its Domestic Mobility Sales and Service System
Daedong Mobility Strengthens Its Domestic Mobility Sales and Service System
- Developed a medium and long-term golf cart business plan in the previous year, aiming to rebuild the domestic distribution system and enhance services
- Launched electric scooters in April, opening a showroom and service center in Seoul with a goal to establish 30 service points this year
- Introducing a Connect app for remote management of mobility that allows monitoring of key consumable replacements and detection of any abnormalities
Daedong Mobility, a specialized smart mobility company under the Daedong Group, announced on May 25 that it has taken necessary steps to strengthen its domestic sales and service network in order to enhance its competitiveness in the mobility business.
Currently, Daedong Mobility operates in three categories of mobility business: ▲Gardening (ride-on lawnmowers, multi-purpose transport vehicles), ▲Leisure & Personal (golf carts, robotic chairs), and ▲Last Mile (electric scooters and half-ton trucks). Among them, the company has prioritized overhauling and newly establishing its sales and service network for the Leisure and Last Mile mobility businesses, with the aim of leading the domestic market.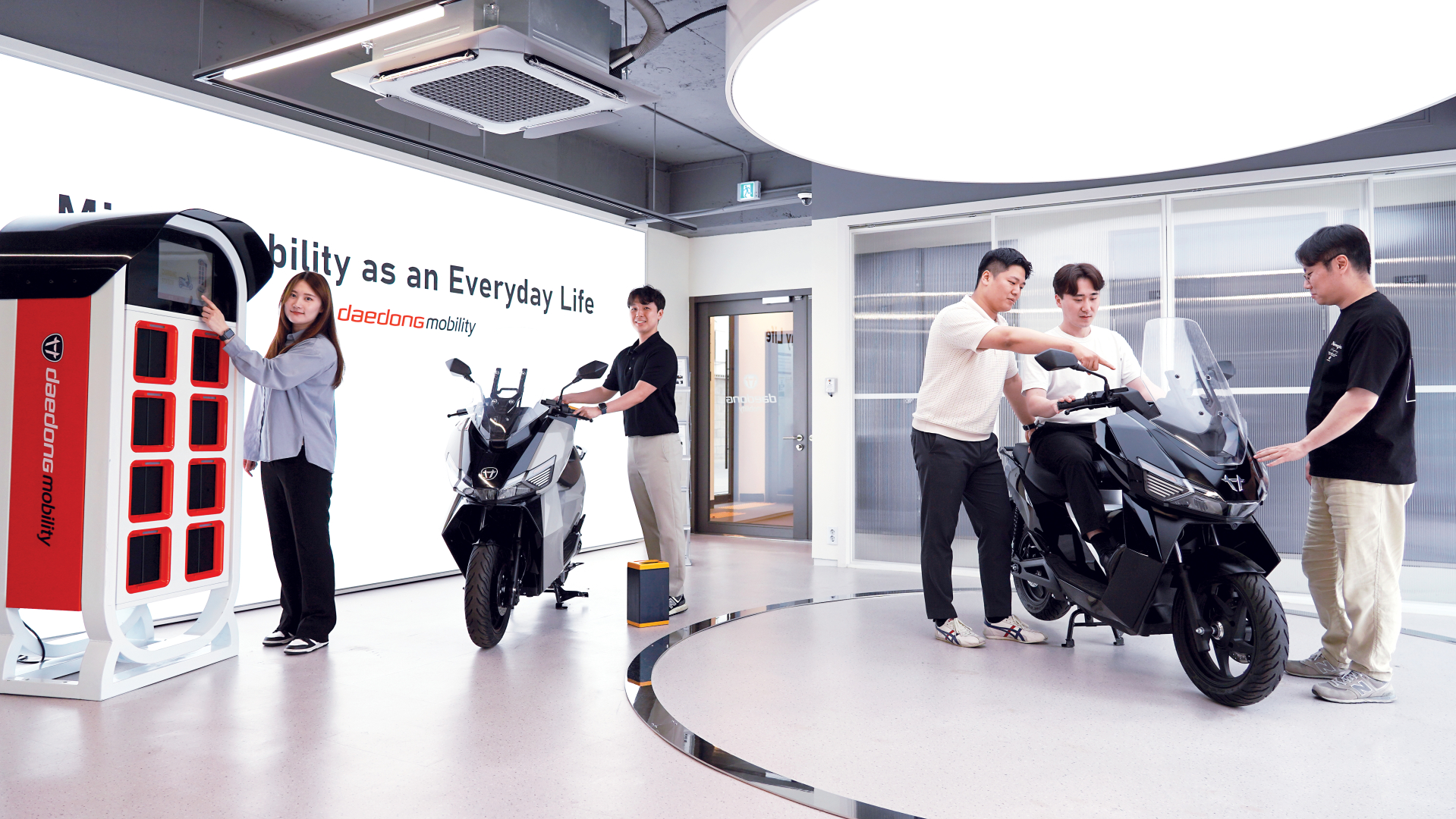 In line with this, Daedong Mobility established an LM (Last Mile) Business Unit at the end of last year. This unit is responsible for the development, sales, and service of mobility products such as golf carts, electric scooters, and half-ton electric trucks, with its primary focus on reorganizing the domestic golf equipment sales and service network. Currently, Daedong Mobility is expanding its distribution business, starting with golf carts and including equipment such as tractors, ride-on lawnmowers, skid loaders, and multi-purpose transport vehicles for golf course facility management. To boost sales through improved customer management and prompt services in the domestic market, the company has established four regional distribution agencies (Gyeonggi-do, Gangwon-do/Chungcheong-do, Yeongnam/Honam, Jeju-do) and two nationwide distribution agencies in the first quarter of this year.
It is also seeking overseas exports. Currently, Daedong Mobility offers a lineup of golf carts primarily focused on 5-seaters. Through market analysis, the company has determined that regions such as Japan and Southeast Asia, where 5-seaters are predominantly used, present more suitable opportunities for selling its products compared to North America and Europe, where 2-seaters are commonly used. As a result, Daedong Mobility has embarked on penetrating the Asian market to capitalize on these market preferences. Earlier this year, the company has signed a supply contract of 120 golf carts to A Golf Course in the Philippines through a distribution agency. It also explores the Japanese market, conducts market research, and searches for local suppliers.
Regarding Last Mile Mobility, Daedong Mobility has officially launched its flagship product, the GS100 battery-swapping system (BSS) electric scooter. In April, the company began by signing supply contracts with mobility platform companies such as AIMS and Moving. It is currently in the process of establishing a service system to cater to both B2B and B2C businesses. To enhance its internal service capabilities, Daedong Mobility has opened a showroom and service center at the Daedong Mobility Seoul Office in Seocho-gu. This facility serves as a hub for domestic sales and service. Additionally, the company has deployed mobile service vehicles to ensure prompt and efficient after-sales service. Additionally, it also has set up a service training facility at the Daedong Mobility S-Factory in Guji, Daegu, capable of educating up to 30 service engineers at a time, and has started preparing for mobility maintenance training programs. In line with this, the company has entered into a joint AS (After-Sales) center utilization agreement with the Korea Electric Motorcycle Society (KEMS) to establish at least 30 direct-operated service points nationwide by the end of this year.
Moreover, this month, Daedong Mobility has introduced the "Daedong Mobility Connect" app service, which is an ICT-based platform that enables remote control and management of mobility using smartphones. Through this app, riders can conveniently monitor the replacement period for key scooter components and check for any operational issues, allowing for smoother vehicle management. Moreover, the app provides various features such as tracking the parking location of their own vehicle, monitoring battery status, locating charging stations, and even offering driving logs with details on daily routes, distance, time, and average speed for efficient driving management.